7002 SW Greenview Dr, Topeka, Ks. 66619 | email: dunc1@cox.net | call: (785) 862-5725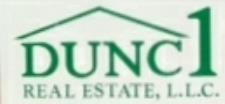 Over 20 years of experience...

Dunc1  has been providing rentals and rental management services since 1989.  Everyday, we strive to provide you with great service in the Topeka area.

We offer specials every week. Be sure to ask a leasing agent about this process for specific details. We do accept Section 8 and Shelter Plus Care vouchers.

For an automated listing of our vacancies... call our rentline: (785) 862-RENT

For an online application

REFERRAL FEE

If you refer a renter,they move in, and are paid in full, YOU GET $25.00!!!

Send us a quick note using the form to the right.

WE ARE THE BEST AT WHAT WE DO.

Check out our Rentals

Have a question or  want to schedule a showing?

OFFICE HOURS

Monday-Friday 9AM-4PM

Saturday-Sunday CLOSED