7002 SW Greenview Dr, Topeka, Ks. 66619 | email: dunc1@cox.net | call: (785) 862-5725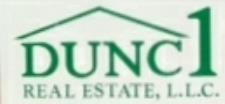 Over 20 years of experience...

Dunc1  has been providing rentals and rental management services since 1989.  Everyday, we strive to provide you with great service in the Topeka area.

Unfortunatly we are not accepting new properties at this time. Please check back with us in the futher to see if we have an opening. Thank you.

For an automated listing of our vacancies... call our rentline: (785) 862-RENT

Send us a quick note using the form to the right.

For an online application

REFERRAL FEE

If you refer a renter please be sure they write your name on their application. When they move in, and are paid in full, YOU GET $25.00!!!

Keep Referring :)

Have a question?  

Want to schedule a showing?

Email below.....

OFFICE HOURS

Monday-Friday 9AM-4PM

Saturday-Sunday CLOSED