7002 SW Greenview Dr, Topeka, Ks. 66619 | email: dunc1@cox.net | call: (785) 862-5725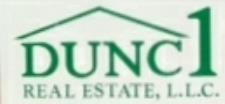 Over 30 years of experience...

Our office doors will remain closed to the public until further notice. If you have any concerns please call 785-862-5725 and the office manager will call you back as soon as possible.

If you are concerned about paying your rent please call and speak with the office as soon as possible. Rent payments can be mailed to the office or placed in the brown drop box next to our mailbox. Do not mail or place cash in the drop box.

For an automated listing of our vacancies, call our rentline: (785) 862-RENT. This line is updated every friday with any new properties avaiable.

For an online application

REFERRAL FEE

If you refer a renter please be sure they write your full name and address on their application. When a lease is signed AND  their account is paid in full...

YOU WILL RECEIVE A $25.00 CHECK!!!

Have a question?  

Want to schedule a showing?

Email us below.....

Name & Phone Number:

Your Email:

OFFICE HOURS

Monday CLOSED

Tuesday CLOSED

Wednesday CLOSED

Thursday CLOSED

Friday CLOSED

Saturday CLOSED

Sunday CLOSED